Good Government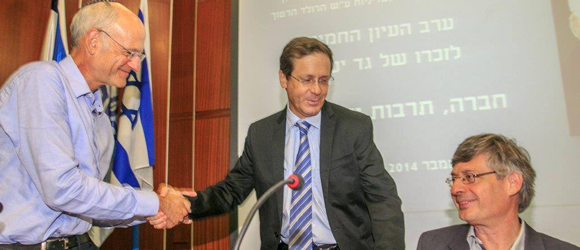 ​

The aim of this field is to strengthen Israeli democracy through the integration of participatory models and to increase the efficacy of Israeli civil services.
We focus on a few central projects:
Democracy 3.0
Developing knowledge, policy tools and training, to promote public participation in decision making. Israel's democracy faces many similar challenges to other mature democracies and is challenged by demands of its electorate to secure a new relationship between citizens and the government (on both the national and local levels).
These demands -- coupled with democratization of knowledge and expertise, technological developments, the entrance of new actors to the field of policy making and other phenomena -- increase the need to develop new democratic infrastructures. The Hartog School has identified these needs and has been working ever since with former MK Michael Eitan, the PMO, local governments, and other civic organizations in order to provide knowledge and expertise in the field.
Budget transparency
Launched in 2008, the project is to increase transparency in budgetary processes and strengthen the ability to monitor governmental expenditure according to social and geographic parameters. The project is run in collaboration with Shatil (The NIF branch that provides professional support to Israeli NGOs) and consists of training in the field of budget transparency and monitoring and the advancement of the development of a "Google-like" internet tool that serves the general public, NGOs, government officials, MKs, researchers, and the media.

Mimshak Program
Mimshak was established in 2011 by the Israel Society of Ecology and Environmental Sciences as a fellowship program in conjunction with the Harold Hartog School of Government and Policy and the Israel Academy of Sciences. Dr. Bensimhon-Peleg serves as the Academic Director of the program. Mimshak is dedicated to improving cooperation and promoting dialogue between the scientific community and policy makers in Israel. The program aims to strengthen the scientific knowledge that informs environmental public policy in Israel and to integrate this knowledge into policy making processes in various government institutions.
For more information about Mimshak Program read here (English) or here (Hebrew).