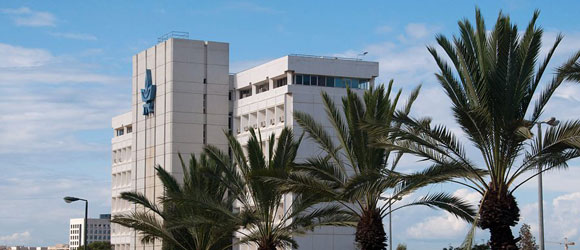 ​
The Harold Hartog School of Government & Policy was established in 2000 by a generous contribution from the late Harold Hartog. The School is situated in the Gershon H. Gordon Faculty of Social Sciences at Tel Aviv University.
The Harold Hartog School of Government & Policy is a policy incubator dedicated to improving governance in Israel by developing innovative policy solutions for Israel's salient problems. As such, the Hartog School conducts multidisciplinary policy oriented research and facilitates dialogue and cooperation between academia, civil society, the private sector and policy practitioners in Israel. The school publishes policy papers, and holds conferences and round tables.
Our vision is to enhance Israel's governance and governability by supplying its leaders and public servants with top notch, cutting edge, erudite policy solutions. We believe that good policy stems from a combination of good ideas and sound ground work -- research, policy analysis and policy packaging. It is through these endeavors that we are able to make Israel a better, more accountable country for its citizens.
The school is lead by its head, a full professor from the Department of Public Policy or the Department of Political Science in rotation, its Academic Director, and itsInternational Advisory Board. Additional information can be found in the Hartog School's Governance Document.