Goldman Fellows 2016-2017
2016-2017 Fellows:
Senior Fellows:
Adv. Yehuda Weinstein served as the State of Israel's Attorney General from 2010 – 2016. During his term as Attorney General, Mr. Weinstein's agenda included issues such as: enhancing public trust in law enforcement authorities; the battle against corruption and guaranteeing the integrity of public officials; combating crime through criminal, civil and administrative actions; and safeguarding the public interest.
With this agenda, Mr. Weinstein spearheaded a program to streamline court proceedings by guaranteeing that hearings are held contiguously from one day to the next. Mr. Weinstein was also the driving force behind the establishment of a dedicated professional unit for investigating allegations of prosecutorial misconduct.
In addition, Mr. Weinstein played a leading role in the battle against corruption, acting to ensure the rule of law and prosecute acts of corruption. Within the capacity of his role as Attorney General, Mr. Weinstein reviewed the legality of senior appointments, which are subject to his confirmation, including: IDF Chief of Staff, Police Commissioner, and Governor of the Bank of Israel.
Recently, Mr. Weinstein championed a landmark stance before the Supreme Court, arguing that although a public official's actions did not fulfill the statutory requirements for removal, a local government maintained discretionary authority to remove him from office, placing the protection of public trust and integrity above the right to be elected.
Furthermore, the former Attorney General promoted a policy to exercise civil and administrative sanctions in criminal cases, alongside criminal sanctions. This policy is based on an understanding that when crimes are committed systematically for financial gain, the traditional sanctions provided in criminal law can be insufficient. Rather, sanctions should utilize all of the means available to law enforcement and public administration, and they should be aimed directly against the illegitimate gains and impact of the criminal financially.
Weinstein also participates in civil cases in which the state is not a party, when the case impacts or concerns the public interest.
Yoram Morad is a diplomat at the Israeli Ministry of Foreign Affairs since 1992. In 2015 he founded a new unit at the Ministry, which he currently manages, that concentrates on providing Media and Public Relations services meant to enhance the exportation of Israeli art and culture.
Yoram is a lecturer for Digital Public Diplomacy at the IDC in Herzlia. In his former position at the MFA he served as the (first) director of the department of Digital Diplomacy, helping to make the use of the internet a major tool for Israeli public diplomacy. Previous missions include coordinating the activity of public diplomacy of the Israeli missions in Europe- monitoring and guiding the activity on a continental level.
During his service, Yoram was very active in the field of cultural diplomacy serving as the Consul for Cultural Affairs for North America from 2006 to 2009, the Cultural Attaché in Italy from 2000 to 2004 and before that as the head of the Film & Television Section in Jerusalem.
Yoram has a B.A. degree in Cinema and Psychology and a Master degree in Art - the Interdisciplinary program, both from Tel Aviv University.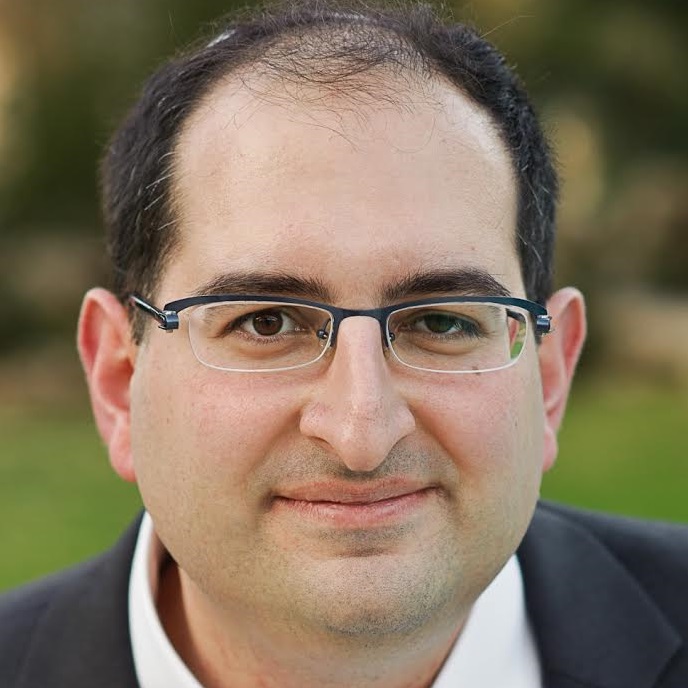 Yair Hakak is the director of the Planning Policy Division of the Ministry of Communications, with primary responsibility for the strategic planning of the regulator of electronic communications and postal services. He previously held posts in the Ministry & Economics Department, and, before joining the civil service, as a software development team leader.He holds a BA degree in economics from Columbia University, an MBA from the Hebrew University, and an MA in sociology and anthropology from Tel Aviv University (summa cum laude). He is currently pursuing a doctorate in public policy at the Hebrew University, where his research centers on the political economy of the period of the British Mandate in Palestine. Yair and his wife live in Jerusalem.
Pnina Velan is the former Op-Ed pages editor of the Israeli daily Yedioth Ahronoth -- a newspaper she has worked at since 1973. She is the former editor of the weekend political magazine as well as the deputy editor of the family weekend magazine "7 Yamim" (7 Days).
Ms Velan earned her MA in Political Science (Political Journalism) from Tel Aviv University and has been teaching Journalism in several colleges since 2004.
​Junior Fellows:

​
Hadas Lanciano is a graduate student in the Political Science Department at Tel-Aviv University, with a specialization in Comparative Politics. She currently works as a teaching and research assistant, and is passionate about both teaching and research. Her fields of interest include gender studies, political identity, immigration and political economy. More specifically, her work focuses on determinants and implications of immigrants' social and economic integration.
After she completes her MA program, Hadas plans to pursue Ph.D. In the future, she hopes to participate designing effective policies to promote increased and inclusive access to education, labor market and public service.
Ella Sheinfeld is completing her Master's degree in the department of public policy at Tel-AvivUniversity (full tuition merit grant). Her thesis dissertation examines the correlation between health insurance consumption and social class affiliation in Israel. During her M.A. studies, she participated in a joint workshop on energy and innovation at The University of Chicago Harris School of Public Policy. Prior to her master studies, Ella was a research assistant at The National Authority for Measurement and Evaluation in Education and a research assistant at The Hebrew University.
She holds a B.A. in Sociology, Anthropology and Multidisciplinary program in Humanities from The Hebrew University, graduated summa cum laude. During her B.A., she was awarded Dean's List Honors for the years 2011 and 2012, and Yehoshua Salti Foundation Grant for research paper on Ladino culture.

​
Maayan Lacko is currently writing her master thesis on the subject of what factors are affecting theperformance of the government departments in Israel as part of her M.A in the Department of Public Policy in Tel-Aviv University. A two time Dean's List recepient, Ms. Lacko was also a teacher's assistant within the Department.
During the last two and a half years she has been working as the deputy manager of the "House of Wheels," an NGO that works with disabled children and adults in order to help them manage their way in society as equals and be productive citizens.
Lacko has holding B.A degree in Political Science and Management (double major), from Ben-Gurion University of the Negev. During her last year she was involved as an organizational consultant for the "Nova" project, a nonprofit organization that combines outstanding students with professional consultants in order to provide strategic and business consulting for nonprofit organizations.
Reut Fingher Desberg is a lawyer and a doctoral student in the Tel Aviv University Political Science Department Direct Doctoral Program. She is married with two children, and lives in Binyamina.
Ms. Fingher Desberg was born in the Golan Heights. After high school she studied in Midreshet Bruriah (Lindenbaum). As a graduate of the IDF Officers School, she completed her military service as a company commander within the education corps.
She studied law at the Hebrew University in Jerusalem, and worked for two years as an attorney in one of Israel's largest law firms. Eventually she decided to move to academia in order to explore the relationship between law and politics. As a Ph.D. candidate, she have been the recipient of scholarships for academic excellence. Additionally, she is a teaching assistant in Tel Aviv University's Department of Political Science.
As part of her research she explores the relationship between law and social change. Specifically, she addresses the relations between law and the Israeli people, together with the relations between the Israeli law system, and the nature of Israel as a Jewish, democratic state.

​
Previous Goldman Fellow Scholars:
2015-2016
2014-2015
2013-2014
2012-2013
2011-2012
​2010-2011
2009-2010