Goldman Fellows 2015-2016
Senior Fellows:
​Adi Cahan-Gonen is the senior professional advisor to the Director-General of the Ministry of Communications. Previously, she served in a number of positions in the Ministry's Economics Department, where she headed the economic policymaking team for mobile communications. Also, she has been serving for 7 years on the board of directors and the head of the audit committee for the Israel Postal Company, Ltd. At the Ministry, Mrs. Cahan-Gonen was a leading policymaker in the significant reform of the mobile sector, which included changes to the regulatory framework for mobile termination, reduction of barriers to switching between operators, and, notably, a novel spectrum tender that significantly increased competition. In her current position Mrs. Cahan-Gonen facilitates regulatory decision-making in the telecommunications sector, and represents the Ministry in various high-level forums, both inside and outside the public administration. Mrs. Cahan-Gonen has also headed the Ministry's effort to support next-generation mobile networks with a network sharing policy and frequency tenders.
Mrs. Cahan-Gonen holds a B.A. in business administration and communications, and an MBA, all from the Hebrew University of Jerusalem. She is also a Wexner Senior Leadership Program fellow for 2016. She lives in Kfar Shmuel with her husband Eli and their two daughters.


Dr. Gideon Friedmann works at the Chief Scientist office at the Ministry of National Infrastructure, Energy & Water Resources of Israel. He is responsible for Renewable Energies, Smart Grid and the Electricity Market.
He holds a Ph. D. in Physics from Stanford University, a B.Sc. in Mathematics & Physics (Magna Cum Laude) from Tel Aviv University and a diploma in Bioinformatics from the Open University.
Dr. Friedmann has over 15 years of industry experience, in program management, systems engineering management, business development and R&D. He worked in the semiconductor metrology, medical instrumentation and biotechnology industries. He also ran a small pharmaceutical startup.
In recent years he concentrated in renewable energies and energy conservation. Dr. Friedmann publishes opinion articles in Israel's largest newspaper, Yediot Aharonot.
He is also a social activist involved in local government in Mevasseret Zion near Jerusalem. He concentrated mainly on education, but also on economics, and transportation issues.

Contact:
mail: gd@stanfordalumni.org
phone: +972-58-5337565
web: http://danielfriedmann.com/gideonfriedmann/gideon-about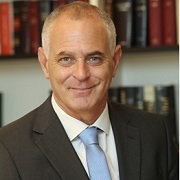 Dror Arad-Ayalon is an establishing partner of the Arad-Ayalon & Nachmany Law firm and is an experienced litigator in criminal and civil cases. Over the years he has served as counsel in many court trials, numerous investigations and pre-trial proceedings in many fields (white collar crimes, money laundering, public service offences, professional ethics violations, defamation, administrative enforcement and sexual harassment, among others).
Between the years 2003 to 2014 Mr. Arad-Ayalon served as the head of Israeli Bar National Ethics Committee and has served as a member of the Advisory Committee to the Minister of Justice on Criminal Procedure and Evidence for more than a decade.
Mr. Arad-Ayalon was an esteemed lecturer on Ethics and on Jurisprudence in several academic institutions, including the Hebrew University and Haifa University.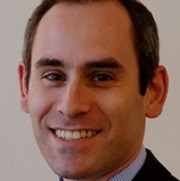 Dr. Toby Greene is a post-doctoral research fellow in the Department of Political Science at Tel Aviv University, where he also teaches courses on the Israeli-Palestinian conflict and on Islam in Europe. His PhD thesis was published as the book Blair, Labour and Palestine: Conflicting views on Middle East peace after 9/11 (2013), which was described by the LSE Review of Books as "an important contribution." He is the author of several papers on the Israeli-Palestinian conflict published by the Institute for National Security Studies (Tel Aviv) and Chatham House (London), and has provided analysis on Israeli affairs for various publications as well as broadcast media including the BBC, Sky News and ITN. He is the Deputy Editor of Fathom, a journal on Israeli affairs published by the Britain Israel Communications and Research Centre (BICOM).
From 2010 to 2015, Dr. Greene was the Director of Research at BICOM, prior to which he worked as a political campaigns and communications consultant in several European countries. Before moving to Israel in 2006, Dr. Greene worked as the Head of Policy and Research for the Westminster campaign group Labour Friends of Israel. As well as holding a PhD in Politics and Middle East Studies from University College London, Dr. Greene earned a degree in Philosophy and Theology from the University of Cambridge, where he graduated with first class honours. His current research focuses on issues affecting Israel's international relations, including the impact of Israeli affairs on diaspora Jewish communities, and perceptions of Israel among policymakers in the West.
Ehud Gonen is the Chief Economist at the Foreign Trade Administration (FTA), Israeli Ministry of Economy.
Junior Fellows: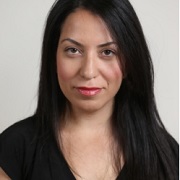 Sagit Azary-Viesel is studying for her PhD in the Department of Public Policy at Tel-Aviv University. She received her BA in Economics and Business Administration and her MA in Economic Research – both times graduating magna cum laude from Ben-Gurion University. Mrs. Azary-Viesel has been a researcher at the Shoresh Institution since its inception, previously serving in the same position at the Taub Center for Social Policy Studies. Her fields of research include budget transparency, social welfare and work incentives. Her doctoral dissertation examines the middle class in Israel and in other developed countries, focusing on the degree of stability and vulnerability of the middle class over time. Since 2008, Sagit has been teaching a variety of courses in economics at a number of universities and colleges in Israel, receiving outstanding teaching evaluations from her students.
Moshe Dror is employed by the Ashdod Municipality, where he has been the manager of Public Relations since the year 2000. Mr. Dror is responsible for the Municipality's publications in printed and electronic media. He founded and has managed Ashdod City's official website and its new media. Since 2008, he is a member of the editorial board for "Hamerchav HaTziburi" [The Public Sphere] – a journal focusing on politics and social issues, published by the Faculty of Political Science at Tel Aviv University. Since 2011, he has been a lecturer on "Marketing and Advertising in Public Administration" at Sapir College. From 2010 to 2013, he was a director on the board of the Municipal Company for Urban Renewal in Ashdod and since 2014, he has been a director on the board of the Ashdod Municipal Company for Culture and Leisure.
Mr. Dror has a BA in Public Administration and Policy from Sapir College and a MA (cum laude) in Political Communications from Tel Aviv University. He is currently a PhD candidate (stage II) in the Faculty of Political Science. His research focuses on participatory democracy as a model for the promotion of local government in Israel. In that research, Mr. Dror's examines the feasibility of incorporating public participation processes into the corridors of power, in a system wide, obliging form.
Mr. Dror's publications include: "Public participation in cultural issues from the viewpoint of the decision makers: The case of Ashdod" – The Floersheimer Institute for Policy Studies; The Hebrew University, Jerusalem (2008). Involving the public in decision making – In "Sefer Yisrael", published by Miksam (2012). Critique of a book in the field of advertising in the journal "Hamerchav HaTziburi" (2013).
Arik (Leonid) Makukh was born in Kiev, Ukraine. He has a BSc degree in Electrical and Electronic Engineering from the Tel-Aviv University (2003-2007), through the "Atuda" (IDF cadets) program, after which he has served for 7 years in the IDF as an officer and a system engineer (2007-2014).
Mr. Makukh has completed a 3 months' long the Commercial attaches' cadets course of the Ministry of Economy in July 2014, after which he has begun his internship in the MoE's headquarters in Jerusalem, in the Investment Promotion Center, which is the governmental body that is responsible for attracting Foreign Direct Investments to Israel, backed up by the 41 Israeli commercial Councils worldwide. Mr. Makukh is due to begin his diplomatic mission as the Israeli commercial council in one of the 41 possible locations worldwide in the next few years – summer of 2016 at the earliest.
During his time in the IDF, he started an MA degree in Diplomacy Studies in TAU (2011), and in 2014 began working on his thesis research in International Political Economy, dealing with the domestic partisan politics behind the signing of international tax treaties in rich and democratic countries, and the relation of it to international financial and trade openness. Upon finishing the research he will receive the degree.