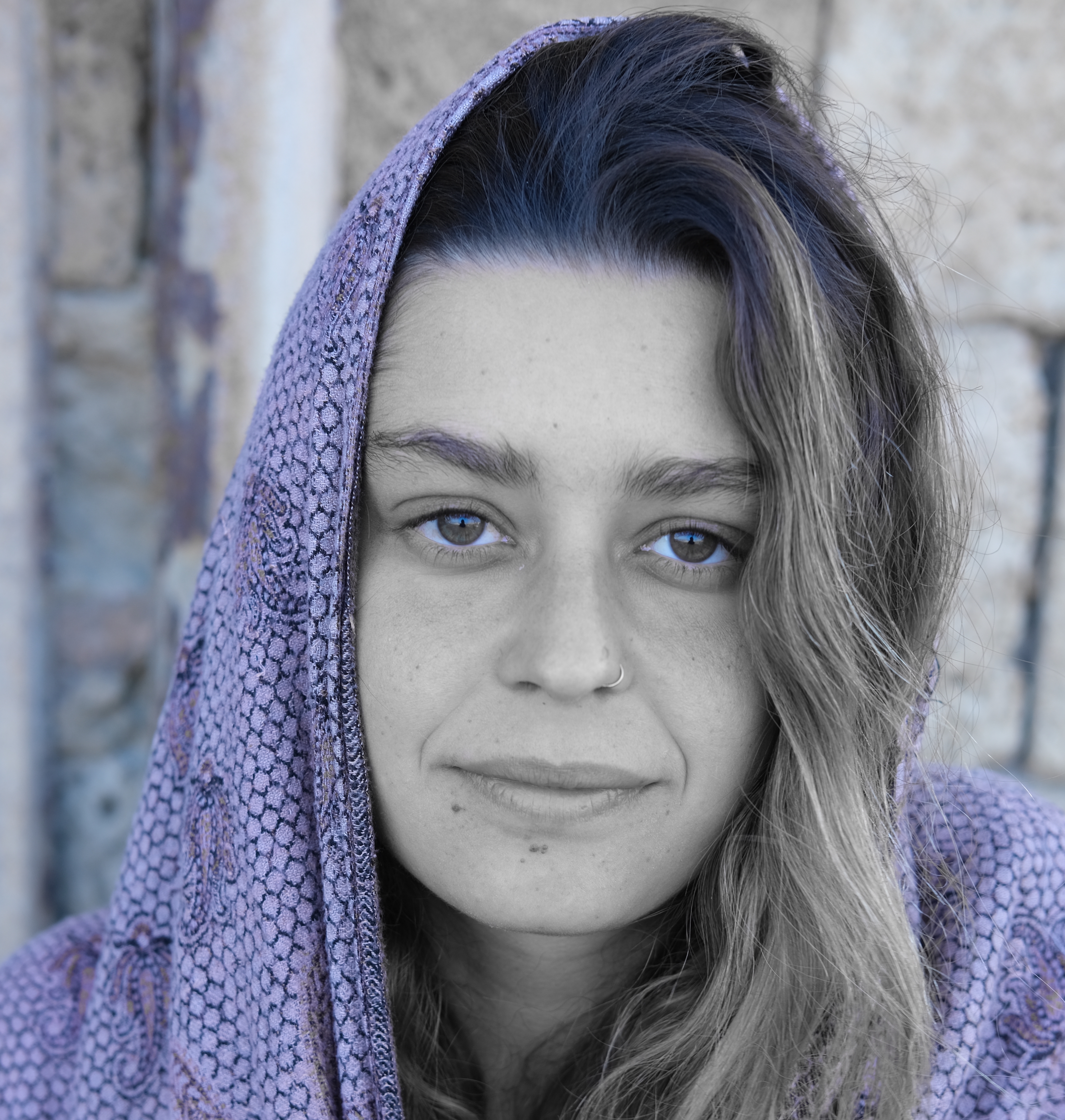 Chloe Cohen (Class of 2022)
From volunteering in an NGO based in San Francisco, California dedicated to assist Mexican migrants with legal issues and visa applications, the MA program in Migration studies appeared to me as a natural and insightful academic path to study what it means to be on the move. The theoretical and practical approaches offered by the program allow to interestingly grasp and comprehend the complexity of the issue and this land. I chose to do a research based internship experience in order to shed light on local grassroots organisations' actions and mobilizations for undocumented migrants in Israel. This was a crucial choice in my academic and personal career since it enabled me to meet the coordinator of the CEC - community education center based in the Central bus station of Tel Aviv. I completed a full year of teaching photography to mainly Sudanese and Eritrean refugees including organizing photo exhibitions of the students throughout semesters. As a result of this, art in public spaces became my focus - I aim to continue to explore different regions of the world through the lenses of my photography. I am currently working on portrait-photo exhibits including "The faces of the Central bus station" - a collaboration with the well know French artist JR - Inside Out project.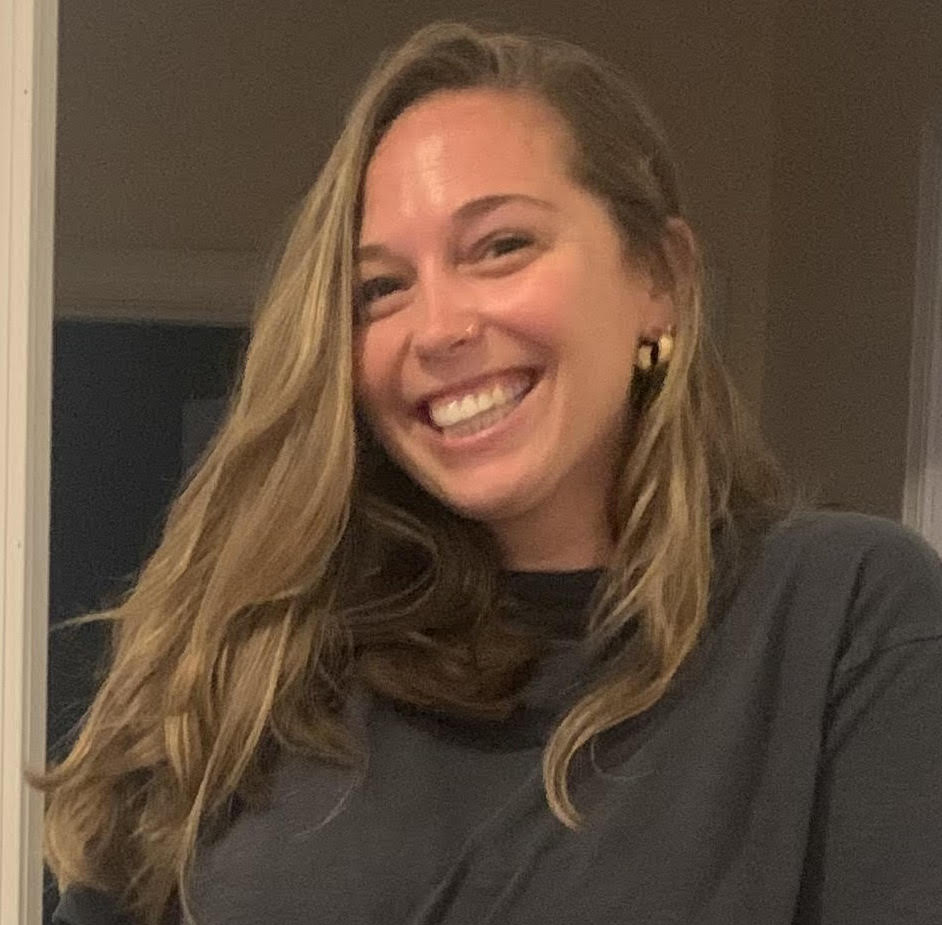 Emma Eytan (Class of 2021)
I grew up in Israel until I was 10 years old, when my parents were approved for a Green Card to the U.S. Living as a hybrid Israeli-American, I remained connected to Israel and knew I wanted to come back as an adult. During my undergraduate in the U.S., I deepened my interest in migration, specifically focused on refugees and asylum seekers. My favorite course in this program was the Migration and Civil Society Workshop as this was the best way to get a foundation of knowledge as well as meet my peers who ended up being friends for the whole program! This program was helpful in networking and getting a foot in the door of the Israeli nonprofit space on all migration topics. I completed my internship at the ARDC, and thanks to those connections, I was connected to a job opportunity that ended up shaping my career. After graduating from the program, I worked for two years as the Director of Resource Development at ASSAF-Aid Organization for Refugees and Asylum Seekers in Israel. After two years in that role, I decided to go back to school to complete a masters in social work to further my professional capacity to support these populations.
Edith Codegoni (Class of 2022)
I chose the MA in Migration Studies because I wanted to study what migration means - an enduring global and historical phenomenon, regardless of the kind of movement you consider. Since conveying knowledge about this phenomenon and the issues related to it can take multiple forms and give space to multiple elaborations, to specialize in Migration Studies here in Israel was the right choice for me. The program, as it was structured, including the internship workshop run by Professor Adriana Kemp, was a perfect entry point to first tasting and second understanding the political and social arenas of migration in Tel Aviv, in Israel, and in general. In my internship I was a part of an ongoing research project dealing with local refugee integration. The purpose was to develop a better understanding of the dynamics of civil society crisis responses for asylum seekers in face of the COVID-19 pandemic. I did my internship in collaboration with my fellow student Chloe Cohen, under the supervision of Nora Meissner, and Kei Ishii, the director of ALEF -the perfect team I could ask for. All of them, in different ways, have been giving me a lot of support and help. For this, I am grateful.
Through that internship, I got to know the Community Education Center (CEC) and the Levinsky Garden Library, where I have been giving English classes and later assistance to the children of the asylum seekers community in Tel Aviv. Currently, I am writing my master thesis on migration, wellbeing, spirituality, religion and the sources of resilience.
Paulo Silva Navarro (Class of 2022)
Since I was an undergraduate student I had a strong interest in forced migration, refugees and identities, especially due to the context in my country during the decade of 2010. The M.A. in Migration Studies at Tel Aviv University offered me the theoretical and practical tools to enter completely into this field. During my Master, I did my internship at KavLaOved, an organization that assists migrant workers to exercise their rights in Israel. My first role was to write policy briefs and reports about Trafficking In Persons, and later in time I had the possibility to work as translator and advisor for Latin American workers in need. Also, my favorite subjects were Theories of Identity in Context of Migration taught by Prof. Anna Prazhisky and the seminar on Citizenship as Status, Practice and Identity taught by Dr. Yossi Harpaz, in which I conducted a research about transnational political activities and electoral behavior from migrants allowed to vote in Chile.
The MA in Migration Studies at TAU has been a great experience: learning about migration as a phenomenon in a country historically shaped by migration and migrants as Israel and gaining experience and knowledge to be prepared in professional life. Nowadays I'm working as Deputy General Director of the Institute of Political Andean Studies (IEPA), a think-tank on social sciences and the academic production from South America, and also collaborating in specific projects for national and international media in Peru and the region.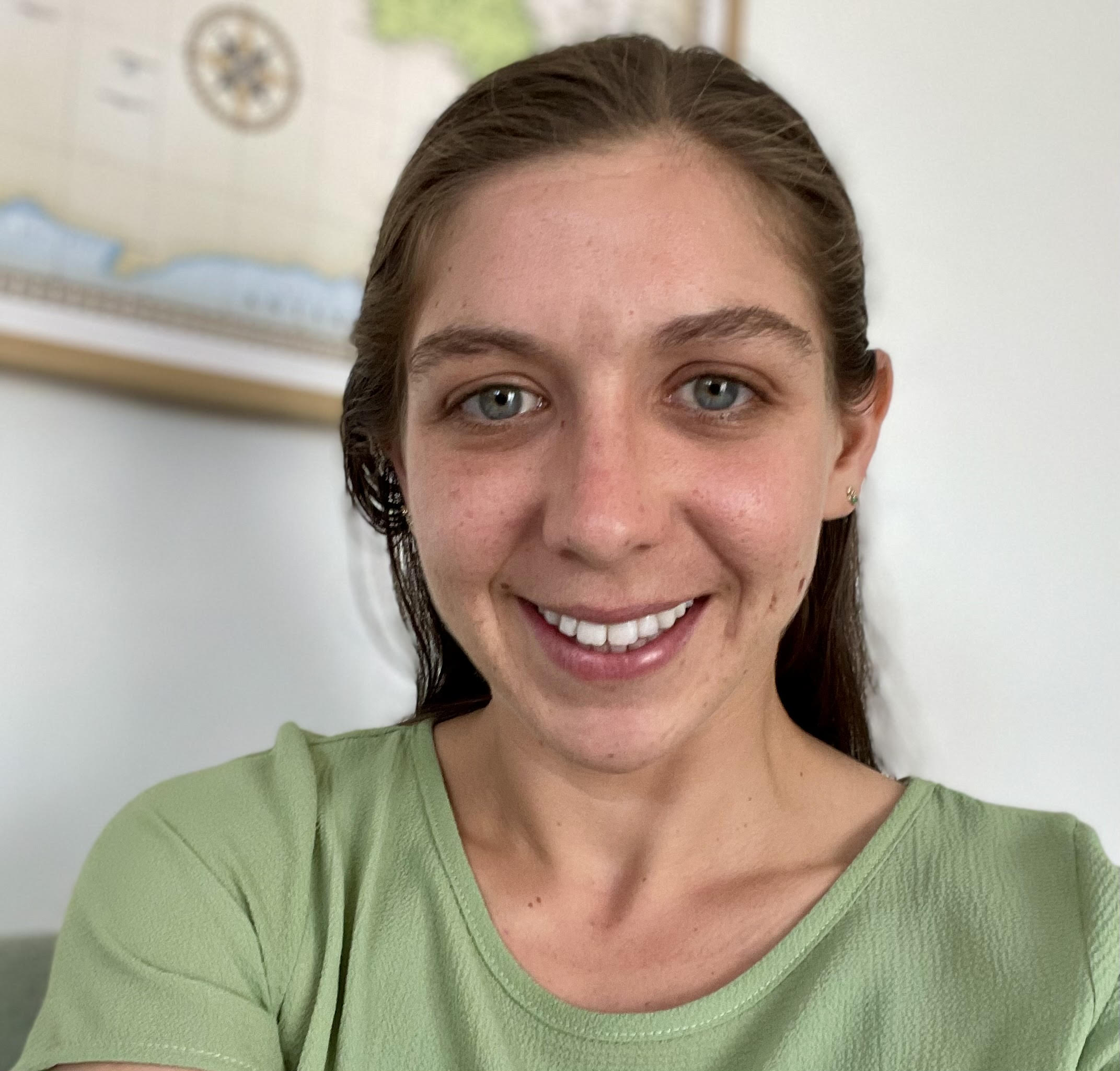 Hannah Katz (Class of 2021)
The reason I came to the MA Migration Studies program stems from my own experiences as an immigrant in Israel. Prior and during my studies I worked at a local Tel Aviv café. I had the opportunity to work with migrants from very different backgrounds. These individuals became my good friends and learning about their own integration challenges and difficult migration journeys is what ultimately led me to the program. This experience continues to inspire my professional endeavors to advocate for social justice and migrant rights. The interdisciplinary nature of the program provided a well-rounded course curriculum. The professors also had different backgrounds and research interests which helped me understand different types of research methods and different approaches to the study of migration. My favorite course was Dr. Ina Kubbe's course: European Union Migration Politics. Not only was the course fun because of Ina's interactive teaching approach, it also led me to write my MA thesis on European Union migration policies and violations of migrants' rights. I am currently a PhD candidate at the University of Haifa. My current research addresses the ethics of transnational human rights litigation in the protection of migrant rights in Europe. I continue to build upon the knowledge and research skills that I gained from the MA program. Upon completing my PhD, I inspire to become a professor and share my own knowledge and expertise with the next generation of students interested in migration studies.
Emunah Spira (Class of 2021)
The MA degree in Migration Studies from Tel Aviv University has served as the ideal foundation for my current position as head of research and information at the Center for International Migration and Integration (CIMI), an independent not-for-profit organization established by JDC Israel. My studies gave me a variety of tools to work with different migrant populations regarding their living and working conditions, access to rights, and community needs, amongst others. I am really taking these theoretical and practical tools and implement them in my day-to-day job. At TAU, I was given different research tools (through classes and my internship as a research assistant), and this is what I do now at CIMI as well: I conduct research touching on a broad variety of subjects, working with governmental organizations, migrant workers, refugees and local authorities. I am constantly learning more about these actors and how they influence the current situation. This is definitely something that I feel confident doing after going through the MA program in Migration Studies at TAU.
Anastasia Grinayt (Class of 2021)
I started the MA in Migration Studies back in 2019 as I felt that this is the field I have a feel for and where I will be able to help people and make a difference. During my Master's I volunteered for ARDC as an English teacher for South Sudanese refugees and later I decided to take two internships, where one of them was in the Center for International Migration and Integration (CIMI), where I am currently successfully employed. This internship helped me to gain necessary experience in the field and understand what direction in the field of Migration Studies and Policy I would like to take. Today I work with foreign workers that come to Israel through bilateral agreements to work in the construction sector, agriculture, and caregiving. I love my job and advise every person to choose her/his internship wisely as it can open doors to your future.
As I graduated from the program with honors, I feel that I became a great specialist in my field. We had amazing professionals as professors and mentors in the program. You can learn a variety of topics related to migration theory, human trafficking, and humanitarian aid - which were my favorite subjects during my studying. You do not just listen to the material but participate in the process and get a deep understanding of the things happening in the field. Together with the participation in the ERASMUS+ Program at the University of Konstanz, the MA in Migration Studies program at Tel Aviv University made my educational process truly amazing, and I am grateful for every opportunity and deep knowledge they gave me.
Ren Odyuo (Class of 2020)
I wanted to study about why, where and when people migrate, when I first heard about the MA program in Migration Studies at Tel Aviv University. I joined the program through the prestigious TATA Trusts India Scholarship. I will never forget my experiences at TAU: It was the most fulfilling learning experience. So much diversity and extracurricular activities for students. The program introduced me to comparative methods, inter-country migration policy analysis, attitudes towards migrants and minorities. The program also focuses on quantitative data analysis and qualitative methods of research, it definitely enriched my approach towards understanding the global migration society, and asking new questions that can impact policy making. It was a thrilling experience. Through the program I also went on an Erasmus+ at Bielefeld University, Germany. During the compulsory internship, I interned with Shavei Israel in Jerusalem. The Non-profit organisation helps bring back lost Jewish tribes reclaiming their roots from North-East India, Spain, Colombia, Kaifeng Jews back to Israel. Currently, I am pursuing German language studies at Haifa University, through the DAAD Scholarship and I plan to go for a Phd and join the academia.
Nootchanok Jitpakdee (Class of 2019)
The M.A. in Migration Studies at TAU offered me such a unique and valuable experience I think I couldn't gain elsewhere. Especially from the Migration and Civil Society Workshop I learned so much about the situation of refugees and migrant workers, immigration policies of various countries as well as the roles of civil society organizations in supporting people on the move in pursuit of human rights. As part of this course, I did my internship at Kav LaOved, a civil-society organization that supports refugees and migrant workers in Israel. My role was to interpret and informed Thai workers of labour rights in Israel. The knowledge and experience I gained from my study in the Masters program and the internship prepared me for my current career. Now I work at Asylum Access Thailand, a non-profit organization that aims to make human right a reality for refugees.
Gina Walker (Class of 2019)
Having volunteered at various Tel Aviv-based NGOs that help asylum seekers, I was interested in both learning more about global migration and in gaining knowledge and skills in order to start a career in this sector. During the M.A. in Migration Studies at TAU, I completed an internship at the TEREM clinic for individuals lacking legal status in Israel, mapping healthcare seeking amongst asylum seekers during pregnancy. This field experience deepened my understanding of the issues faced by women in particular in the context of forced migration. Shortly after completing my degree, I began an internship in the Community Services department of UNHCR Tel Aviv, and I am now working full-time in the Resettlement department. The knowledge I gained from courses such as the Legal and Ethical Perspectives on Refugees, as well as the multitude of courses about the dynamics of global migration, has been particularly useful in my current job.
Zach Lefenfeld (Class of 2015)
I completed the M.A. in Migration Studies in 2015, and I currently work for the UN Refugee Agency (UNHCR) as an Associate Registration Officer at the regional office in Panama, working with governments and UNHCR country offices in the region to design and implement appropriate registration strategies for refugees. Prior to this, I worked as a Protection Assistant at a UNHCR field office on the Ecuadorian-Colombian border, responding to the massive influx of Venezuelan refugees and the persistent flows of Colombian refugees.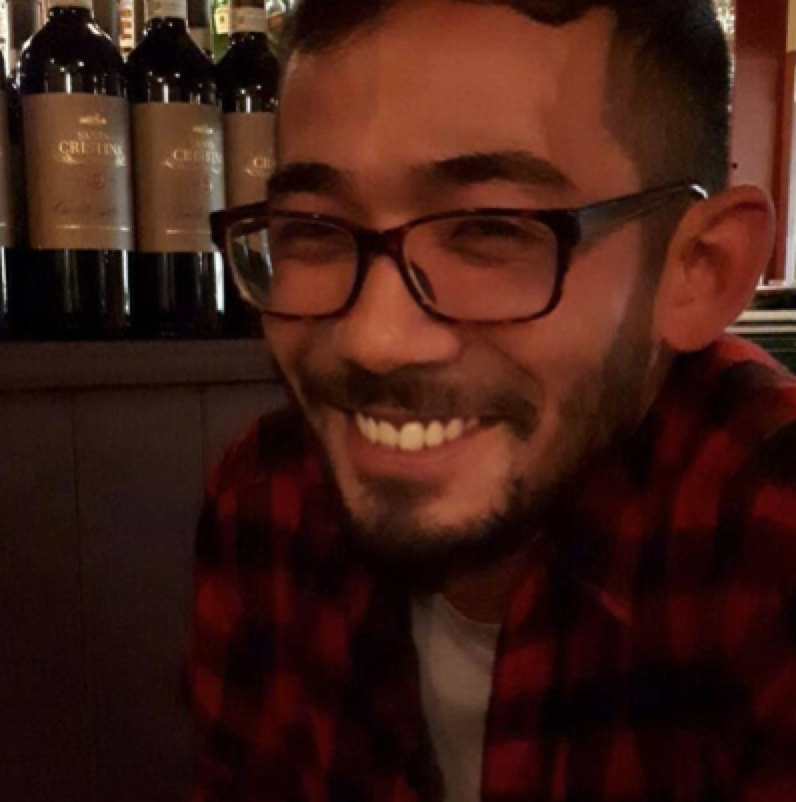 Kei Ishii (Class of 2015)
I started working with the refugee community in Haifa as part of my internship during the MA in Migration Studies, teaching English at a weekly learning space for Eritrean adults. From there, one thing led to another; I had students approaching me about medical and legal issues they were having, sending me on my own journeys looking for ways to assist them, and I continued this work after my internship ended. A group of volunteers began forming around the idea to try and come up with a functional and sustainable way to support the community, which led to the establishment of ALEF. I am currently the director of ALEF, a volunteer-run organization that supports asylum seekers living in Haifa, as part of the African Refugees Development Center (ARDC). ALEF works in collaboration with other organizations such as the Haifa Technion clinic and the ABUGIDA after-school program.
Jesse Berkowitz (Class of 2014)
I am currently working at one of the National Resettlement Agencies that works with the US Government to administer the USRAP program. I am a Program Officer on the Pre-Arrival Processing side of things, so I liaise with our national affiliate network, governmental colleagues and overseas partners to help coordinate cases that are in the pipeline to depart for the US. Having worked on refugee resettlement in Israel, on the 'sending side,' it's been really interesting working on the 'receiving side' and getting a more well-rounded look at how the resettlement program operates.
Olivier Falla (Class of 2014)
I came to study the M.A. in Migration Studies at Tel Aviv University during the 2013-2014 academic year. I was working at the time as a lawyer in immigration law in Belgium and I thought it would be an interesting added value in my professional career. I have received a scholarship from the Ministry of Foreign Affairs of Israel and I have jumped on the occasion. After I came back, I worked for a few years as a Protection Officer. It means I was actually interviewing asylum seekers in Belgium and determining if they were fulfilling the legal conditions to be recognized as refugees in Belgium or to be granted another status of protection in our country. Now I am working as a legal advisor for the Belgian State in the Immigration Office. The master's program in Migration Studies has constituted for sure a great added value in my professional career and it helped me to understand better the framework of migrations from a sociological perspective. My favorite class was Immigration Policy in Comparative Perspective taught by Dr. Avinoam Cohen. I really found it fascinating to get the chance to analyze how the different countries are dealing with immigration issues and also to exchange point of views with the other students, all coming from different countries, and, therefore, with different points of view.
Yuri Keum (Class of 2013)
The M.A. in Migration Studies at Tel Aviv University graciously offered me critical and relevant literature on migration and an internship opportunity at the Center for International Migration and Integration (CIMI). Continuing with the lessons and wisdom I gained from the program, I am currently a PhD candidate at the Ben-Gurion University of the Negev, investigating the interaction of universalized children's rights and exclusionary citizenship theories and practices.
​
Anna Stein (Class of 2013)
During my studies in the M.A. in Migration Studies at Tel Aviv University, I developed an interest in quantitative migration research and wanted to join an ongoing research project to write my thesis. I was lucky to find a research project on immigrant integration at the university of my undergraduate studies, so I returned to Germany for a research internship and completed my thesis on emotional integration in 2014. After graduation, I joined a non-profit company in Bavaria to work as a consultant in the field of labor market integration. "Tür an Tür" drafts and carries out integration measures and advises the public sector on anti-discrimination and diversity. We also participate in national pilot schemes, such as the recruitment of public health staff from Mexico. My main responsibilities include the consulting of highly skilled immigrants and prospect employers on recognition of foreign credentials. I work with people, but the job also requires a lot of research of the legal context as well as project management tasks. With the new immigration act in Germany, international recruitment and the recognition of foreign qualifications is becoming an even more important issue for German society. To keep up with these changes, I promote digitalization of our work processes and preserve our knowledge and experience in this field through strategic knowledge management.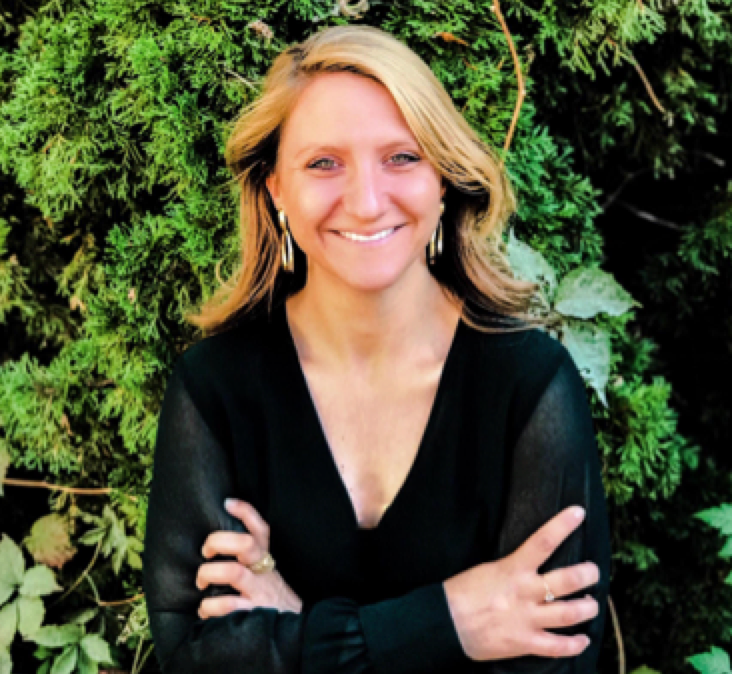 Shauna Ruda (Class of 2013)
Migration is a human experience and studying it should be too. Humanitarian professionals today have to root our work within the full context and reality of the world. Experiences don't happen in vacuums - we have to critically examine all the factors that play into a single human experience. The M.A. in Migration Studies program provided that larger understanding. I had the option of pursuing a Master program on migration also at other schools, but none of the programs offered a field component. Being able to study migration in an environment that reflects the complexity, depth, and reality of the issues is critical. As such, my experience in the program laid a critical foundation for my career. The interdisciplinary approach of the program included international law, quantitative and qualitative research methods, sociology, anthropology, and public health, and gave me the tools and knowledge to look at migration from multiple levels. My professors were all recognized and accomplished experts in the field.
I began my master's degree while working at The American Jewish Joint Distribution Committee (JDC), the world's leading humanitarian aid organization. I continued my work there during my internship at the Center for International Migration and Integration (CIMI) working with asylum seekers and refugees, which was part of the curriculum at TAU. After the program, I managed JDC's long-term disaster response efforts in Nepal following the 2015 earthquakes and guided the engagement strategy for JDC Entwine, an initiative to inspire young adults to take action on behalf of global issues through global experiences, innovative educational programs, and tailored leadership development opportunities. I am currently pursuing a second Masters of Social Work at Columbia University while also holding two roles as a Global Philanthropy Strategic Intern at JP Morgan Chase & Co. and as a Migration Research Associate at Columbia University. I also served for five years on the board of directors for New Women New Yorkers, which supports new women immigrants in securing their first meaningful job or educational opportunity, finding community, and sharing their stories. ​
Director School of Social Studies and Policy