Collaborative Summer School - Urban and Rural Rellilience
3 students of TAU Faculty of Social Sciences participated in a collaborative program of Tel-Aviv University and the Graduate School for Applied Research in North Rhine-Westphalia
Shahar Shiloach:
The Joint Research Summer School, Urban and Rural Resilience in Transnational Perspectives, was an intensive two-week program that combined in-class learning and field study. We spent the first week in Northern Germany in an area that has undergone a dramatic transformation, from a coal mining economy to a 'cleaner' and more 'modern' postindustrial society that is still in formation. We got a glimpse of the environmental changes occurring in the region and were left with much food for thought regarding the more implicit social changes taking place over recent decades. For me, the visit to the Ruhr Museum in Essen, the site of a former coal mine that has been transformed into a museum, was a 'learning capsule' of the history and culture of the area. The highlight of the visit was the rooftop of the massive, gloomy building that overlooks a vast area that was shaped by the arrangement of the mines, their huge lifts still towering above the treetops.
The second week of the program, which took place in Israel, was a mosaic of lectures and conversations on resilience from diverse disciplinary perspectives: Topics ranged from our warming-up planet, to the survival of bats; and from taking inspiration from adaptations to the hot and arid Dead Sea habitat, to a comparative analysis of ways of coping with emergencies in Israel versus Ukraine. The week in Israel also included two intensive days of excursions: We visited the Old City of Jerusalem just before Rosh Hashana, explored the unique and beautiful botanic garden in Ein Gedi, and toured the sun-beaten Dead Sea & Arava Research Center. We also enjoyed a quick dip in the Dead Sea and a day in Rahat — a town that has become a symbol of the transformation of Bedouin society in Israel, from a nomadic to an urban community. Although so different from one another, Rahat and Essen have left me with thoughts, questions and ideas about communities undergoing top-down changes, and about the resilience of those communities, or their vulnerabilities in the face of change.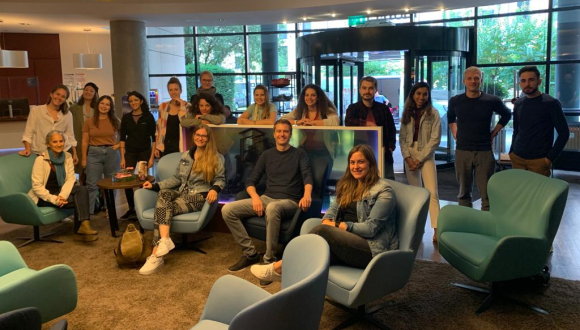 Liron Talker:
It was a pleasure to take part in this fascinating program. I extended my knowledge in many fields by studying and discussing "Resilience", its causes, outcomes, and shapes of formation. 
Discussing those fields and issues with German students who have different perspectives than mine was an enriching experience in itself.  
I'm grateful for that great opportunity!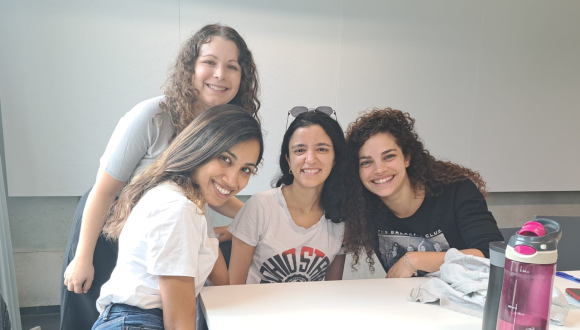 Tami Samish-Nemlich:
The summer seminar gave me an interesting opportunity to meet students from another country, from a variety of professions, with interactions and future potential for professional partnership. Following the seminar, ideas sprouted for a topic that I had not dealt with until now, but which has interface lines to my field. My curiosity about the subject was awakened.
This is a recommended experience for every student - at least once during their studies. Thank you for the opportunity.