Expand all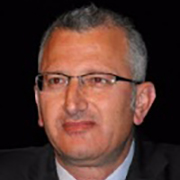 ​​Contact Information:
Room Number: Naftali Building 521
Tel. 972-3-6407457
E-mail: ajamal@post.tau.ac.il
Ph.D., Free University of Berlin, Political Science, 1996
The Academic Head of the International MA in Political Science & Political Communication
Research Interests:
Comparative Politics, Political Communication and Political Theory
Professional Affiliations:
Amal Jamal is interested in several research fields that include State Structure and Civil Society, Political Democratization and Civil Liberalization, Social Movements, Media Consumption and Identity Construction, Minority Nationalism and Struggle for Civic Equality. He published several articles in professional journals in four languages. He is working currently on publishing two books and one monograph in his fields of research
​Contact Information:
Room Number: Naftali Building 503
Tel. 972-3--6202766
E-mail: meisel@tau.ac.il
Tamar earned a B.A., L.L.B., and M.A. at Tel Aviv University, and a Ph.D in Political Theory at Balliol College, Oxford University, in 2000. She works on the political theory of territorial rights, liberal nationalism, and the philosophical questions surrounding war and terrorism.
Meisels is known for advocating a consistent and strict definition of terrorism, which she defines as "the intentional random murder of defenseless non-combatants, with the intent of instilling fear of mortal danger amidst a civilian population as a strategy designed to advance political ends.
She has written on the complexities of applying international law to terrorists, who are neither soldiers nor civilians.
Research Interests:
Nationalism and Territorial Rights, Terrorism, Just War Theory
​Contact Information:
Room Number: Naftali Building 520
Tel. 972-3-6407406
E-mail: m3600@post.tau.ac.il
Research Interests:
Israeli Politics, Comparative Politics, Political Behavior, Political Psychology, Methodology.
Michal Shamir is the incumbent of the Alvin Z. Rubinstein Chair for Political Science at Tel-Aviv University. Her PhD is from the University of Minnesota. Her research focuses on democratic politics, including elections, party systems, public opinion, tolerance, and democratic culture. Her work concentrates on old and newly established democracies, with a particular emphasis on Israel. She has published several books and numerous articles in these areas, and is a member of the major international associations in political science and public opinion research. She is involved in national and international research projects, such as the Israel National Election Studies (INES http://www.ines.tau.ac.il/) and the Comparative Study of Electoral Systems (CSES  http://www.umich.edu/~cses/)
​Contact Information:
Room Number: Naftali Building 528
Tel: 03-6408918
E-mail: yshomer@gmail.com
            yaels@post.tau.ac.il
Research Interests:
Comparative Politics, Legislative Studies, Electoral Systems, Parties and Party Systems, Political Methodology,  New Institutionalism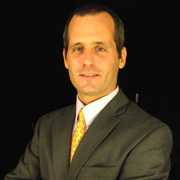 Contact Information:
Room number: Naftali Building 529
Tel: 03-6409231
Department of Political Science
Research:
Sommer's broad research interests are in judicial politics, American politics, comparative politics and political methodology. He specializes in the analysis of political institutions. The behavioral stream of his research focuses on the analysis of judicial behavior in US and foreign courts within a Neo-Institutional framework. His published work examines the interface of institutions and agents in key decisions such as agenda setting on the Supreme Court of the United States. The comparative stream of his research examines broad public law questions - such as legal evolution and affirmative action - in a large-N perspective using GEE models.
Grants:
Sommer is a recipient of several grants and fellowships including the Fulbright Doctoral Fellowship and the National Science Foundation Dissertation Improvement Grant. He presents his work regularly at the meetings of the American, Midwest, Southern and Western Political Science Associations.
​Contact Information:
Room Number: Naftali Building 531
Tel: 972-3-6409173
Ph.D. from the University of Delaware from which I graduated in 2011, and where I was awarded Graduate Fellowship
Research interests are Ethnic Conflicts and Ethnic Mobilization, newly emerged democracies, Politics in the Middle East and Eastern Europe.
My M.A. (with distinction) is from Tel-Aviv University where I'm currently a non-tenured faculty member. I have strong experience in teaching courses on Comparative Politics, International Relations, Ethnic Conflicts, Government and other current subjects in Political Science.
​Contact Information:
Room Number: Naftali Building 526
Tel: 972-3-6409061
Ina is a Post-Doctoral Fellow at the School of Political Science, Government and International Relations, where she is mainly researching and teaching on populism, migration, the causes and consequences of corruption. Ina obtained her Ph.D. in Germany, where she wrote her dissertation on "Is it all about profit? Corruption in European Comparative Perspective" discussing the causes of corruption across and within European countries from a quantitative point of view.
She is also working as an international consultant for the United Nations Office on Drugs and Crime (Education for Justice (E4J), the European Commission, the OECD or Transparency International. Ina is also a founding member of the Interdisciplinary Corruption Research Network (https://www.icrnetwork.org/) - a network of corruption researchers from different disciplinary, national and cultural backgrounds.
Ina has already published several books, special issues and articles in the field, such as on "Corruption and Norms: Why Informal Rules Matter" (Palgrave), "Corruption and the Impact of Democracy" or "The Role of Law in Curbing Corruption" (Crime, Law and Social Change). She is currently working on a new book on "Corruption and Informal Practices in the MENA-region and North Africa" (Routledge). She is specialized in methodology and comparative research on empirical corruption, democracy and governance research as well as political psychology. Ina had several academic stays abroad such as in the USA, Sweden, Italy or Russia.
More info on Dr. Kubbe's website: https://www.inakubbe.com/
Hatuel-Radoshitzky, Michal Dr.
Dr. Michal Hatuel-Radoshitzky is a Research Fellow at the Institute for National Security Studies (INSS). Michal's research focuses on state stigmatization and on Israel's standing in the international arena including Israel-US Relations, Israel and Diaspora Jewry, the UN and global civil society. Michal has a PhD in Political Science (Tel Aviv University), an M.A. in Political Science, majoring in Political Communications (Tel Aviv University) and a B.A. in Psychology and Communications (Tel Aviv University)
 Contact Information:
 
Room Number: Naftali Building 535
Tel: 972-3-6405983
Uriel Abulof is a Senior Lecturer (US Associate Professor) at Tel-Aviv University's School of Political Science, Government and International Affairs, where he directs the graduate studies program. He is also a research fellow at Princeton University's LISD / Woodrow Wilson School and at the Truman Institute for the Advancement of Peace. Abulof studies the politics of fear, happiness and hope as well as legitimation, social movements, existentialism, nationalism and ethnic conflicts. His recent books include The Mortality and Morality of Nations (Cambridge University Press, 2015) and Living on the Edge: The Existential Uncertainty of Zionism (Haifa University Press, 2015), which received Israel's best academic book award (Bahat Prize). He is also the co-editor of Self-Determination: A Double-Edged Concept (Routledge, 2016) and Communication, Legitimation and Morality in Modern Politics (Routledge, 2017). Abulof is the recipient of the 2016 Young Scholar Award in Israel Studies. He is currently working on another book for Cambridge University Press on Political Existentialism and Humanity's Midlife Crisis. His articles have appeared in journals such as International Studies Quarterly, International Political Sociology, Nations and Nationalism, British Journal of Sociology, European Journal of International Relations, Journal of International Relations and Development, Contemporary Politics, Perspectives on Politics, Society, Ethnic and Racial Studies and International Politics