Expand all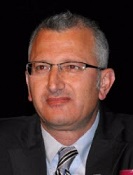 ​Contact Information:
Room Number: Naftali Building 521
Tel. 972-3--6407454
E-mail: ajamal@tauex.tau.ac.il​
Amal Jamal is interested in several research fields that include State Structure and Civil Society, Political Democratization and Civil Liberalization, Social Movements, Media Consumption and Identity Construction, Minority Nationalism and Struggle for Civic Equality. He published several articles in professional journals in four languages. He is working currently on publishing two books and one monograph in his fields of research.
Publications:
Manufacturing "Quiet Arabs" in Israel:Ethnicity, Media Frames and Soft Power
Palestinian citizens of Israel
Cultural Encoding and Fake Equality in Popular Reality Shows: Lessons from Israel 
Illusive Pluralism and Hegemonic Identity in Popular Reality Shows in Israel
Media culture as counter-hegemonic strategy:the communicative action of the Arab minority in Israel
The Contradictions of State-Minority Relations in Israel: The Search for Clarifications
Nationalizing States and the Constitution of Hollow Citizenship: Israel and its Palestinian Citizens
The ambiguities of minority patriotism: Love for homeland versus state among Palestinian citizens of Israel
The counter-hegemonic role of civil society: Palestinian-Arab NGOs in Israel
The Political Ethos of Palestinian Citizens of Israel: Critical Reading in the Future vision documents
Strategies of Minority Struggle for Equality in Ethnic States: Arab Politics in Israel
The arab Leadership in Israel: Ascendance and Fragmentation
​Contact Information:
Room Number: Naftali Building 520
Tel. 972-3-6407406
E-mail: m3600@post.tau.ac.il
Research Interests:
Israeli Politics, Comparative Politics, Political Behavior, Political Psychology, Methodology.
Michal Shamir is the incumbent of the Alvin Z. Rubinstein Chair for Political Science at Tel-Aviv University. Her PhD is from the University of Minnesota. Her research focuses on democratic politics, including elections, party systems, public opinion, tolerance, and democratic culture. Her work concentrates on old and newly established democracies, with a particular emphasis on Israel. She has published several books and numerous articles in these areas, and is a member of the major international associations in political science and public opinion research. She is involved in national and international research projects, such as the Israel National Election Studies (INES http://www.ines.tau.ac.il/) and the Comparative Study of Electoral Systems (CSES  http://www.umich.edu/~cses/)
Hatuel-Radoshitzky Michal, Dr.
Dr. Michal Hatuel-Radoshitzky is a Research Fellow at the Institute for National Security Studies (INSS). Michal's research focuses on state stigmatization and on Israel's standing in the international arena including Israel-US Relations, Israel and Diaspora Jewry, the UN and global civil society. Michal has a PhD in Political Science (Tel Aviv University), an M.A. in Political Science, majoring in Political Communications (Tel Aviv University) and a B.A. in Psychology and Communications (Tel Aviv University)
​Contact Information:
Room Number: Naftali Building 531
Tel: 972-3-6409173
Ph.D. from the University of Delaware from which I graduated in 2011, and where I was awarded Graduate Fellowship
Research interests are Ethnic Conflicts and Ethnic Mobilization, newly emerged democracies, Politics in the Middle East and Eastern Europe.
My M.A. (with distinction) is from Tel-Aviv University where I'm currently a non-tenured faculty member. I have strong experience in teaching courses on Comparative Politics, International Relations, Ethnic Conflicts, Government and other current subjects in Political Science.
​Contact Information:
Room Number: Naftali Building 526
Tel: 972-3-6409061
Ina is a Post-Doctoral Fellow at the School of Political Science, Government and International Relations, where she is mainly researching and teaching on populism, migration, the causes and consequences of corruption. Ina obtained her Ph.D. in Germany, where she wrote her dissertation on "Is it all about profit? Corruption in European Comparative Perspective" discussing the causes of corruption across and within European countries from a quantitative point of view.
She is also working as an international consultant for the United Nations Office on Drugs and Crime (Education for Justice (E4J), the European Commission, the OECD or Transparency International. Ina is also a founding member of the Interdisciplinary Corruption Research Network (https://www.icrnetwork.org/) - a network of corruption researchers from different disciplinary, national and cultural backgrounds.
Ina has already published several books, special issues and articles in the field, such as on "Corruption and Norms: Why Informal Rules Matter" (Palgrave), "Corruption and the Impact of Democracy" or "The Role of Law in Curbing Corruption" (Crime, Law and Social Change). She is currently working on a new book on "Corruption and Informal Practices in the MENA-region and North Africa" (Routledge). She is specialized in methodology and comparative research on empirical corruption, democracy and governance research as well as political psychology. Ina had several academic stays abroad such as in the USA, Sweden, Italy or Russia.
More info on Dr. Kubbe's website: https://www.inakubbe.com/
 Contact Information:
 
Room Number: Naftali Building 
Professor of Political Science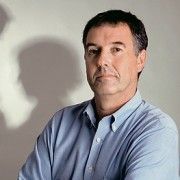 ​Contact Information:
Room Number: Naftali Building 514
Tel: 972-3-6407396
Email: shain@post.tau.ac.il
Professor yossi Shain earned his BA in Philosophy and MA in Political Science from Tel Aviv University (both with distinction), and in 1988 received his Ph.D. in Political Science (with distinction) from Yale University. He runs a dual academic career: At TAU (since 1989) he holds The Romulo Betancourt Chair in Political Science, serves as Head of the School of Political Science, Government and International Affairs, Director of the Frances Brody Institute for Applied Diplomacy, and Head of the Aba Eben Graduate Program of Diplomacy. At Georgetown Univ. (since 1999) he is Full Professor of Comparative Government and Diaspora Politics and Founding Director of the Program for Jewish Civilization. In 2007 he served (pro-bono) as President of the Western Galilee College. In 2016 Shain was appointed by the Government of Israel to serve on Israel's Council of Higher Education (VATAT) – a 7 member-committee that determines Israel's Academy's 12 Billion Shekel annual budget. Shain is now also the Chair of Israel's National Committee for rejuvenate the humanities.
​Contact Information:
Room Number: Naftali Building 528
Tel: 03-6408918
E-mail: yshomer@gmail.com
            yaels@post.tau.ac.il
Research Interests:
Comparative Politics, Legislative Studies, Electoral Systems, Parties and Party Systems, Political Methodology,  New Institutionalism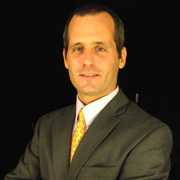 Contact Information:
Room number: Naftali Building 529
Tel: 03-6409231
Website: https://people.socsci.tau.ac.il/mu/udis/
Email: udi.sommer@gmail.com
Udi Sommer serves as Chair of the Israeli National Young Academy of Sciences and a member of the Global Young Academy. In addition, he was appointed Head of the Center for the Study of the United States with the Fulbright Program in 2019. In 2019 he published a new book with Cambridge University Press titled Producing Reproductive Rights: Determining Abortion Policy Worldwide.
Udi's broad research interests are in Comparative and American Politics, Politics of Sexuality and Gender, Judicial politics, Israeli Politics, US-Israel Relations, Political Methodology and Cyber Security. His scholarship has appeared in over 25 peer reviewed articles in publications such as Regulation & Governance, World Development, Demography, Public Administration, Journal of Public Policy, Comparative Political Studies, The Law & Society Review, Journal of Empirical Legal Studies, Political Studies, Judicature, and the Justice System Journal, among others.
Udi appears as expert commentator on WKGO San Francisco, Israeli TV Channels 1, 2 & 10, Christian Science Monitor, Haaretz.com (English), ynet.co.il, Haaretz newspaper, Galatz Israeli Radio and Knesset TV Channel. 
Contact Information:
Room Number: Naftali Building 522
Tel. 972-3--6409647
E-mail: albertos@post.tau.ac.il
Spektorowski Alberto, Prof.
Prof. Alberto Spektorowski is a lecturer in comparative politics and political theory in the Political Science Dpt at Tel Aviv University.
He has lectured in Columbia University in New York ,  Notre Dame University in Indiana and the University of the Basque country in Spain.
Prof Spektorowski has published widely on eugenics and politics, the theory of fascism, populism,the Radical Right and the Nouvelle Droite. 
His last book The Politics of Eugenics ( Routledge, 2013) and his articles on Comparative Political Studies, Journal of Political Ideologies etc are widely cited by experts.
Out of the academic activity Prof Alberto Spektorowski is one of the leading figures of the International Contact Group, that facilitated the end of violence and democratization in the Basque country, Spain.